EDUCATION
"Education is for boys, those who are going to spread out the name to the outside world. Education is not something that a girl needs or must have." They said and she still remembers the look of indifference on their faces.
She wanted to study. Books made her live the world that she could only inculcate in her dreams. She chose it over the family.
She still remembers the day when she packed a small duffel bag and left, ran away to be precise.
It has been 40 years now. She wakes up every morning realizing that she could compromise an amount to something she did 40 years back, but she doesn't regret.
She pats her back because there is no one who would do it for her.
She is an educated woman and a recipient of respect from many people.
She is now doing something she aspired for, teaching the girls of the rural communities, inspiring many like her.
This post is written for #FridayFotoFiction.  Linking up with Tina and Mayuri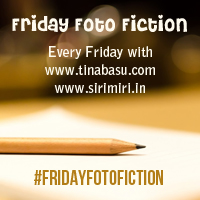 Connect with me on Facebook
mommystimeline
Facebook | Twitter | Google Plus |Instagram | Pinterest |